Incredible speeds and a solid internet connection ensure each call is of the highest quality.
Making sure your company is always ready to take an important call.
Our expert team can help you find the right VoIP deal for your business.
For the vast majority of businesses, regardless of sector or industry, phone calls help them run their day to day operations. Phone systems, in business, have a million different purposes – they can keep in touch with employees, and open opportunities for new business with clients who have gotten in touch.
For the vast majority of businesses, regardless of sector or industry, phone calls help them run their day to day operations. Phone systems, in business, have a million different purposes – they can keep in touch with employees, and open opportunities for new business with clients who have gotten in touch. Oftentimes, a phone call is the first interaction a potential new client is having with your business. In seconds, they start to form an opinion about the quality of service you offer, how you treat customers, and what the people who work for you are like. It's not an exaggeration to say that this initial form of communication can be the difference between your services, or products, being chosen instead of a competitor's. Here at Prestige Telecom Group, we're passionate about giving you, your employees, and your staff, a bespoke, cutting-edge, set of business communication solutions and business telecoms so that you're able to answer the phone on any internet device, at any time and be known, to customers, as a company that cares.
VoIP allows you to do all this, and much, much more, as we'll detail on this page. VoIP systems free you from your reliance on a traditional desk phone and allow you to pick up your business phone no matter where you are in the world. Cloud phone systems can help businesses be nimble, flexible, and always available for their customers. At Prestige Telecom Group, we can help you with a range of communication solutions, from software-based VoIP phones to business mobile broadband, which gives you internet access wherever you are, business mobiles, and virtual landlines, which give you the chance to streamline your communication.
We can help you with a full suite of features and will do it in a way that is jargon-free, plain-speaking, and friendly. If you already know you want a cloud-based phone system for your staff and employees, then be sure to get in touch with us today by phone on 01329 554 375, or alternatively, you can email us at info@prestigetelecomgroup.co.uk. Operating down south, in Hampshire, has allowed us to help a variety of companies in areas such as Southampton, Portsmouth, Bournemouth, and Weymouth, as well as further afield in the UK.
Award Winning Desktop Application
Our desktop application enables users to work from anywhere, with full feature functionality.
Award Winning Mobile Application
Take your full telephony capabilities to the palm of your hand, anywhere. Flexibility has never been more important to all UK companies.
We have native integrations with twelve of the top CRM solution providers. Meaning features such as, screen popping, call logging, click to dial and more are all available. Free of charge.
Visual voicemail available through our application as well as Voicemail to email. We don't just email you with the sound file, we also transcript your voicemail message for you.
All calls are recorded as standard with Prestige Telecom Group. Manage and download you're calls through our web-based admin portal or application.
If you're using handsets with our VoIP system, we provide Hot Desking with each piece of equipment. This means your employees can log into any handset and pick up their voicemails and dial out with their DDI/Extension.
These kinds of phone systems essentially replace the traditional phone network found in offices, including wires and extra phone lines, with the internet. A VoIP user can make normal telephone calls, at extremely low costs, to anyone, anywhere in the world. Forget traditional phone handsets, that rely on landlines and other clunky additional features, it is all done over an internet connection. It's hard to believe that, when traditional, 'normal', phones (i.e. landlines), were invented nearly a century and a half ago by Alexander Graham Bell, that we would now be at a stage where technology, and the internet, have made the traditional phone service more and more redundant.
While it may seem new and exciting, in fact, cloud-based (or hosted) phone systems, have been around since the late '90s. For decades, telephony has relied on digital lines to carry phone calls, as opposed to using landlines. While a typical office phone, or mobile phone, relies on something called the Public Switched Telephone Network (PSTN), VoIP bypasses all that and uses the internet instead. This kind of system can also perform routing of outgoing and incoming calls through an existing network of phones and can divert a call to a relevant member of staff in seconds, as opposed to someone ringing a receptionist, who then has to manually divert the call.
For years, businesses have relied on specialised, expensive hardware devices called a Private Branch Exchange (PBX) which connects internal phone extensions to the broader public telephone network. However, PBX systems require initial hardware at setup, this installation on the premises requires new equipment, wires, and configuration for it to work properly. All that, plus expensive maintenance costs, make PBXs costly and clunky. With a VoIP provider, such as the ones we offer here at Prestige Telecom Group, you are choosing a cloud-based option which does away with the need for new hardware, and out-dated features.
A modern system such as VoIP means you don't have to have extra wiring installed or rely on poor quality telephone lines that use analogue signals to carry your voice. Our team at Prestige Telecom Group can help you reduce your reliance on the physical phone sitting at your desk and, instead, help you enjoy crystal clear sound by plugging your IP phone in and showing you how to get the most of these new voice communications. Our experts have decades of collective experience in the industry, have seen it change, and have an instinct about what is the best solution for businesses, regardless of industry or sector. 
Perfect Solution For Your Business. We provide a single point communication solution across your business.
Get In Touch To Learn More About Our Business VoIP Solutions
We hope this has helped educate you a bit more about the advantages, and fundamental changes, a successfully installed VoIP phone system can have on your business. We never tire of seeing a business go from strength to strength thanks to our services – it's what spurs us on to do what we do every single day.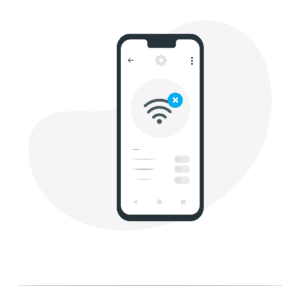 A Brief History Of Voice over Internet Protocol
The history of VoIP can be traced back to the mid-nineties – 1995, to be precise. It was created, as a concept, by a company Vocal Tec who went on to make the world's first internet phone. This rudimentary product was pretty innovative for its time, especially considering the internet had only existed for around five years. Through this 'InternetPhone', users could make a VoIP-like phone call to another person who was running the same software. As the 90s ticked away, VoIP was created by more companies but, because users had to listen to advertisements before being connected, the take up of this new telephony software was very low.
However, like any new piece of technology, as more companies saw its benefits, they adopted it, which, over time, made it much cheaper as more businesses looked to make their own version. This reduction in cost, and increase in accessibility, meant that by 2003 a quarter of all phone calls were made using VoIP. The advent of Skype and Session Initiation Protocol (SIP) took VoIP to a new level and soon, video conferencing, and other features associated with these platforms, became commonplace among employees and the general public. This was because users could bypass hardware limitations and create apps that could be used by virtually any phone system.
Fast forward a few years and VoIP, along with other cloud-based phone systems are now used just as much, if not more, than traditional analogue phone systems. This leap in technology is highlighted by the ISDN Switch Off that is due to take place in 2025. This switch is happening precisely because of the uptake in internet-based phone systems, and the fact that BT, despite some serious investment, is unable to keep up with the changing landscape. 
Here at Prestige Telecom Group, we're looking toward 2025 and the big switch off, and are keen to help teams grow and adapt their business telecom systems so that they can leverage this monumental change in telephony, as opposed to being hampered by it.
How Do VoIP Phone Systems Work?
VoIP services work by converting your voice into data and transmitting that information over networks. It works in the same way that emails do, in that you create (be it through speaking or writing) information which is then scrambled into data, these digital signals are then converted back into a voice on the other end of the mobile device or headset. The sound quality of VoIP calls are almost always better than those which are conducted over the PSTN because there isn't a reliance on analogue systems. 
In addition, call delays are eradicated no matter how far away the person on the other end of the call is, or what country they work in. Again, like an email, the destination of the communication is irrelevant when talking about this type of communication solution.
VoIP phone systems are what power video conferencing platforms such as Skype, Microsoft Teams, and Google Hangouts. You'll have seen, if you used these platforms, that the clarity of call, lack of delay, and high-standards make for a much smoother, more natural chat. The ability to focus on the call, and not the poor phone quality, means you can spend that time getting your messages across and bringing in more business. With VoIP, you're not worrying about tech issues or traditional networks letting you down when it counts. 
How VoIP Works, In 4 Steps:
Your phone connects to your switch or router that is found in your Local Area Network, often referred to as LAN.
When it comes time to make a call, you start by dialling the number and your IP tells your VoIP service provider to call the person whose number you have just dialled/typed out.
Your chosen service establishes the call and begins exchanging data packets from your IP phone.
Finally, your phone converts these signals into sound, like on a standard phone.
So, we've covered how VoIP works, but what about when it doesn't work. Well, thankfully, this can be resolved with speed and precision because you're not tied to a 'normal' phone. VoIP issues can be fixed remotely by experts which removes the need for someone to come in and physically fix something, saving time and money. Unlike traditional PBX systems, VoIP solutions have automatic failover solutions already built in. So, if our systems notice your onsite connection is down, automatic diverts will come into play. And with our clever mobile app, your extension follows you wherever you go, 24 hours a day, 7 days a week.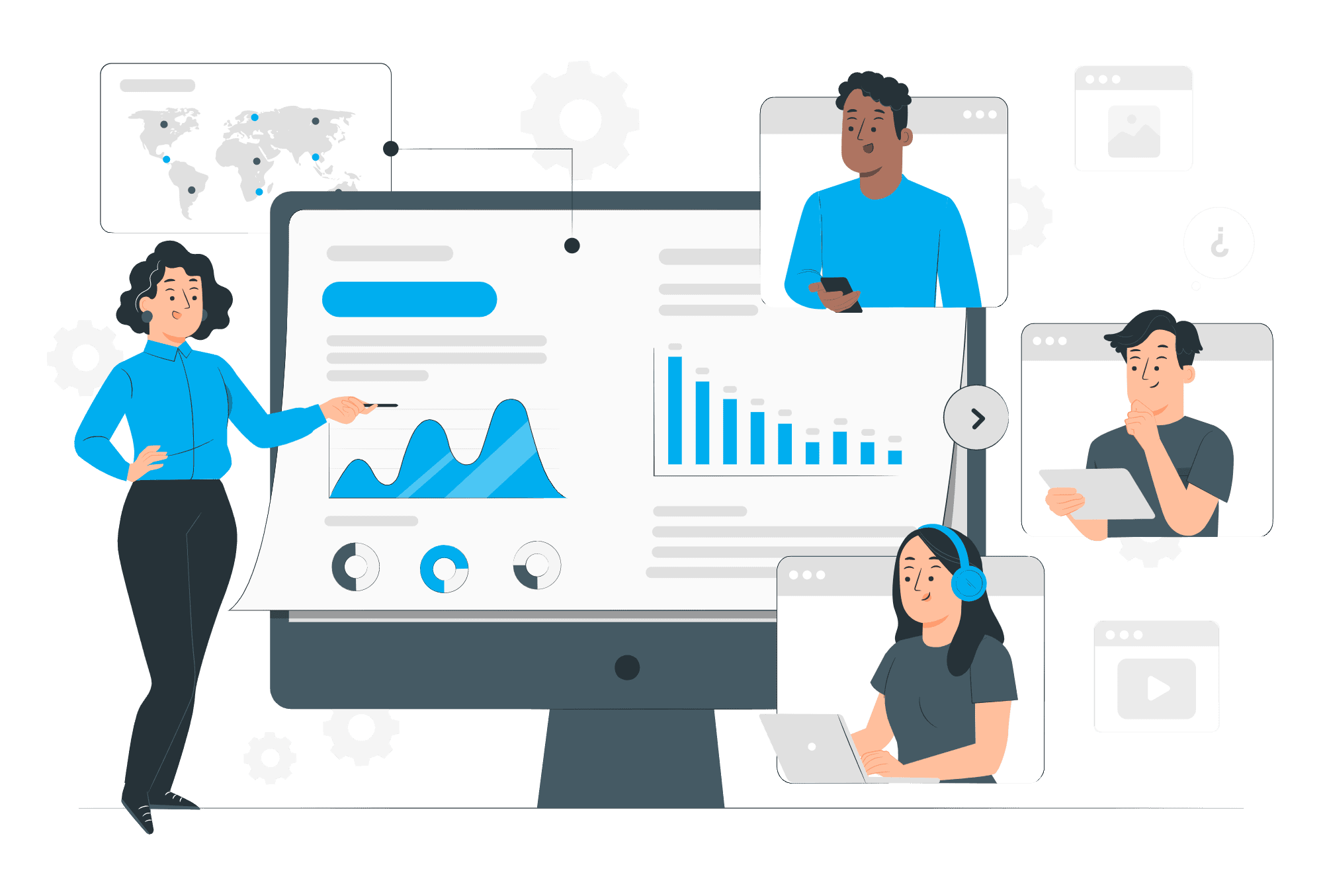 Standard Features Of Our VoIP Packages
By now, it's probably pretty obvious that there are several features of VoIP, given that it is such a comprehensive system that can radically alter the way your company communicates. Here, we're going to be going a bit further and looking in detail at some of the key features of this service that you can enjoy as standard, for no extra cost, when you decide to opt for a business VoIP package from Prestige Telecom Group.
To learn more about the key features, feel free to read on, or if you prefer to have a chat with one of our team members, please do not hesitate to get in touch with us by phone on 01329 554 375, or alternatively, you can email us at info@prestigetelecomgroup.co.uk.
Call Queue
An efficient call queuing system ensures that your customers are never left waiting for too long when they contact your business. With a call queue system, the call gets answered every time – avoiding the dreaded dial tone. The call queue feature means that, during busy periods, your business can handle increased customer communication. This ties into analytics, but by using a call queue feature you can log the time the call was made, the number, and the date and time. Data such as this is priceless and can help improve future procedures.
Call Recording
Crystal clear call recording, a feature that can be leveraged by adopting VoIP, is priceless, for a variety of reasons. The main reason it is so beneficial is that businesses can use these call recordings as the basis of future training sessions. If it's a good call, one where an employee helped professionally solve a problem, then it can be used as an example of what is expected. If the call was more negative in nature, for example, a customer got aggressive on the phone, it can be used as a teaching tool and help educate employees about what to do in that scenario. And, because it is VoIP, the quality of the call is going to be perfect, allowing everyone to hear every interaction perfectly.
Analytics
Data runs everything for businesses, without it, decisions are made on a whim which is only ever going to lead to financial and reputational loss. By harnessing caller analytics, which can be gleaned from VoIP because it is plugged into the internet and can measure, more accurately than analogue systems, the average call length, how many were received or made over a given period, and how many were missed, you can make smarter choices. This data allows you and your management team to make better decisions. For instance, if there is an unacceptable amount of calls being missed, maybe you need to invest in employing more team members who can ensure every call is answered? Conversely, if every call is getting answered with ease, maybe it would be handy to look at reallocating staff resources to weaker areas that aren't performing as well. Whatever scenario is created as a result of the analytics, you'll have an accurate picture of your business's call history, and, therefore, can make smarter decisions. 
IVR (Interactive Voice Response)
IVR helps to create a seamless experience for the customer or client calling your business. Upon being connected, they can be directed, by entering certain numbers, to a specific department. This streamlined process cuts out waste and makes the caller's experience as effective as possible, making sure they are connected to the right person, who can solve their problem, the first time around. 
Conferencing
If the last few months have taught us anything it's that the need for a robust call conferencing infrastructure is critical to business success. Beyond that though, call conferencing is a fantastic feature of VoIP and is a great way of reducing travel cost, speeding up decision making, and getting people, who may not be near the head office, together to work through problems.
Desktop and Mobile Apps
We offer a range of desktop and mobile apps that allow you to work anywhere while still maintaining the ability to make outgoing calls, and receive incoming ones. As part of our basic service, you can enjoy the freedom of movement, and not have to be wherever your phone is. With our VoIP service, the phone goes with you. As managers, you can empower your team and let them work in ways that suit them without worrying about how this will affect their ability to do their job.
Hot Desking
In a world of flexible work, the need to access the VoIP business phone wherever you are in the office is vital. Our software allows you to log into your business user extension on any handset in the office or building in which you work. This is great if you are a midsize business and you need staff to be able to collaborate with different departments for extended periods without missing out on inbound calls.
Click-to-dial
Reduce the friction involved in making a call by simply clicking on the number found on the website. Instead of typing out the number, ensuring it is correct, and lifting the handset, simply pop your headset on, click the number and be immediately put through to the company or client you wish to contact. This speeds up the number of calls that can be made during the day and reduces the chances of a misdial.
CRM and Teams Integration
Integrate your VoIP with other business cloud solutions such as Microsoft Teams, Salesforce, Zoho or HubSpot. Having the ability to plug your CRM into your VoIP makes data capture easier, and ensures everyone in the business has access to software that is packed with up-to-date client information. You can also store call recordings and log the latest information on a client so important context is never missed the next time someone contacts that particular person.
NEED TO KNOW MORE ABOUT VOIP SYSTEMS? GET IN TOUCH!
We hope this has helped educate you a bit more about the advantages, and fundamental changes, a successfully installed VoIP phone system can have on your business. We never tire of seeing a business go from strength to strength thanks to our services – it's what spurs us on to do what we do every single day.