For many organisations, their sales team is the backbone of the organisation. They ultimately bring in the majority of revenue to the business. As such, it is essential they are supplied with every tool necessary to do their job most effectively.
This post will go over a tool that is critical to most sales roles, yet gets overlooked time and again, the telephone! Not all phone systems are made equal. In this post, we will cover some of the key benefits of a robust phone system for sales teams.
Why is the phone so important to sales teams?
While there is a huge variety of sales technologies available these days, none is more prevalent than the traditional telephone. It's used by sales teams for cold calling, account management, closing high-ticket deals and much more.
Face-to-face meetings are great, but this will often eat up a huge bulk of the day for a sales rep. Email is also a fantastic tool. However, the lack of immediate feedback and the nature of written communication can lead to misunderstandings.
The telephone reaches that sweet spot between being able to reach many potential clients and being able to effectively sell.
Like we said, not all phone systems are built the same. Next we'll run through some of the benefits of a well thought-out phone system.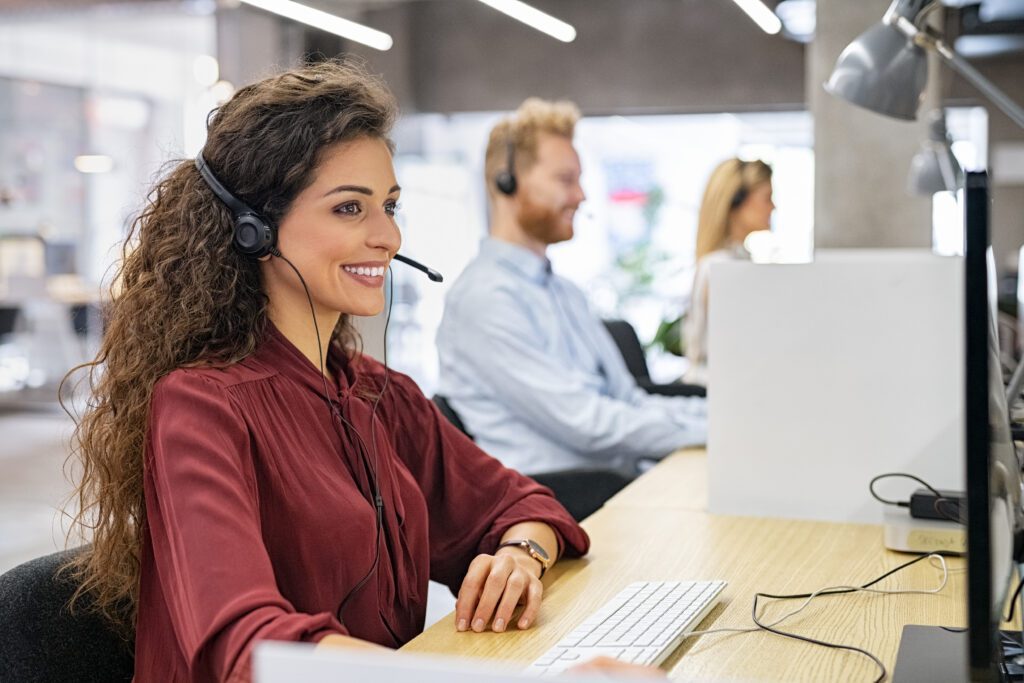 Key benefits to a robust phone system
Call recording
Sales reps often make a huge volume of calls. Even with the best note taking, with so many interactions, sometimes information can get lost. Having call records, (which our VoIP phones come with as standard), can ensure nothing slips through the cracks.
Call recording can also be an excellent addition to sales training. By having direct access to the call records, sales trainers can guide on more nuanced areas of communication, such as intonation, language use and pacing.
Browser extensions
Again, due to the high volume of calls sales reps can make, simply inputting a phone number can add up in terms of time. The effect may be limited over each dial, perhaps only a few seconds, but over the course of the year, this can add up to a huge chunk of time, especially if you have a large sales team.
Our phone systems come with a browser extension and desktop software that will allow you to call any phone number on the web with just 1 click.
Versatility
More and more, sales teams are becoming mobile. This may be due to face-to-face client meetings, or from increasingly available work from home arrangements. Our VoIP phones come with a mobile phone app and easy call forwarding, offering a huge degree of flexibility as to where and when your sales teams make and take their calls.
Easy set-up
Growing sales teams bring logistical issues when it comes to traditional phone systems. When you're adding new team members or moving offices due to expansion, you don't want to have to deal with complex wiring to get phone lines up and running. Our VoIP phones are plug and play. As we mentioned, you can use your mobile phone or you can order a VoIP phone and be up and running making sales right away!
Professional image
Finally, a professional local number can be very important. If your sales teams work different geographical regions, it can be a huge boost to give each rep a local area code to dial out from. This will dramatically improve your answer rates.
Get in touch!
There we have it, the 5 key benefits to a robust phone system for sales teams. If you're looking to get the most out of your phone system, get in touch with Prestige today. We'll work with you to understand the best solution for your situation.