Apple have released 4 handsets in the last 9 months and a lot of you will be asking yourself what is the difference and why is there so many iPhones on the market?
This handy guide should be able to help you out with a decision to what iPhone you want to upgrade to this time around.
First of all, you need to ask yourself how much you want to pay a month for your phone and if you want to make an upfront payment to your handset? This will ultimately determine what phone you should go for.
The iPhone SE starting price is £419 with a 4.7" Retina HD screen and a 64GB storage capacity.
The iPhone 11 starting price is £729 with a 6.1" Liquid Retina LCD screen and a 64GB storage capacity
The iPhone 11 Pro starts at £1,049 with a 5.8" Super Retina XDR Display and a 64GB storage capacity
The iPhone 11 Pro Max starts at £1,149 with a 6.5" Super Retina XDR Display and a 64GB storage capacity
The main difference between the 4 newest iPhones on the market is the camera. Apple have revolutionised the camera phones once again by adding up to 3 lenses on the back of a phone.
All iPhones have a 12MP rear camera with the iPhone 11 having 2 cameras which allows you to take an Ultra-Wide and a Wide photo and the iPhone 11 Pro and iPhone 11 Pro Max boasts a Triple 12MP camera setup which allows you to choose from the options of taking a Ultra-Wide, Wide or telephoto picture. The iPhone 11 and Pro variant also allows Night Mode which brightens up a night-time photo with holding the shutter open for up to 3 seconds allowing the light to come into the lens.
If you are a keen photographer and take thousands of photos then this is the phone for you, however if you take the occasional photo then the iPhone SE will be a great choice for you as it has a brilliant Single 12MP camera which takes excellent photos and records in 4K up to 60fps.
Apple has now brought the entry capacity at a standard 64GB which will allow you to store thousands of songs, photos and apps. Apple allows you to store photos and documents on the iCloud servers and you have 5GB free as a standard and you have the options to buy more storage for a monthly fee starting at just £0.79 for 50GB and £6.99 for 2TB.
With a newer iPhone the chip inside the handset allows a smoother interface without glitching and it will also improve battery life. Battery life has always been an essential part in choosing a new phone as we all know iPhone batteries have not been the best on the smartphone market but this being said Apple have upped their game.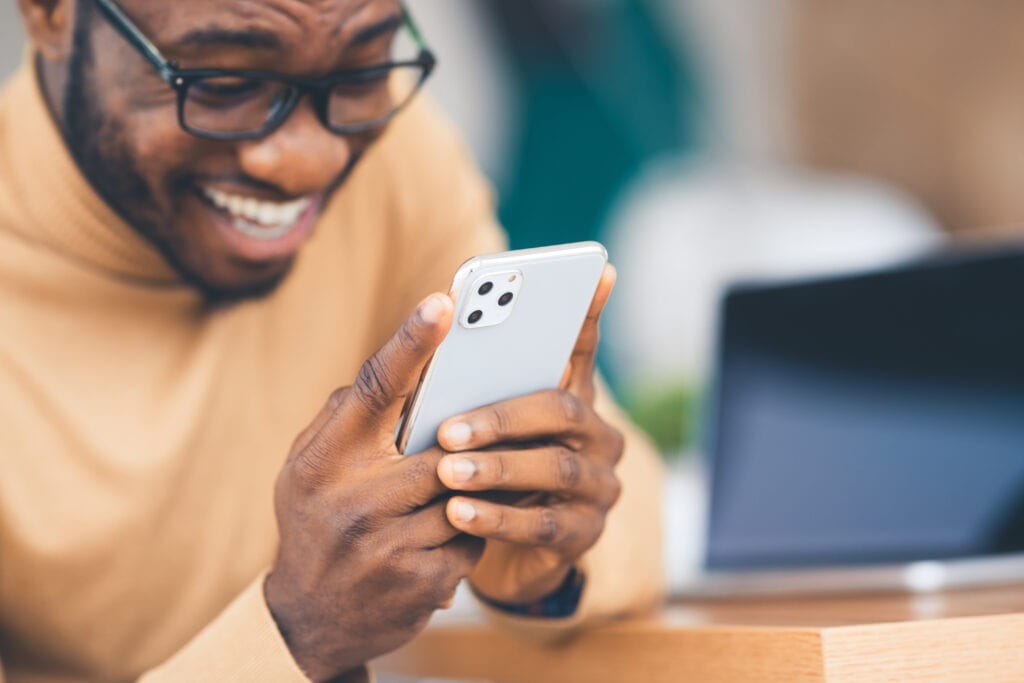 The iPhone SE has about the same battery life as a new iPhone 8 (which was released over 3 years ago) and this will let you watch up to 13 hours of video playback such as downloaded movies, or 40 hours of music so it's safe to say you will get over a full days use out of your phone rather than looking for a charger at lunchtime, the iPhone 11 battery states that it will last up to 1 hour longer than the iPhone XR (which was released the back end of 2018) so you can watch around 17 hours of downloaded videos or listen to 65 hours' worth of music and the iPhone 11 Pro Max boasts the best battery in an iPhone ever. You can watch 20 hours of downloaded video or 80 hours of music.
All iPhones have fast charging capabilities so your phone will charge up to 50% in 35 minutes or less. (fast charging adapters sold separately)
In summary, if you want to upgrade your tired handset and you do not need all of the bells and whistles the iPhone SE will be a great handset for you without hurting the bank, this pocket size iPhone is a power horse but if you want your iPhone to have a little more than the iPhone 11 will be a superb choice for you without paying the high premium for the iPhone 11 Pro.