Getting your business noticed is now easier than ever thanks to the popularity of the internet and social media. However, since these tools are so easy to utilise, it also means there is more competition out there than ever before.
So where do virtual landlines come in to solving the conundrum of increasing your inbound activity?
A virtual landline is a cloud-based VoIP telephone solution that retains the respect of the landline without the antiquated technology. In a nutshell, virtual landlines are an essential way to use traditional marketing techniques that all successful companies still use, but evolved to meet the current times.
Setting up a virtual landline can be done within hours and only requires an internet connection and the devices needed to answer calls. Once you have done this, you can choose your company's landline number. A new landline number can project the image of your company in the way that you see it.
See yourself as a local legend that's proud of your area and the people you serve? Set your landline number with an area code that you and your clients will instantly recognise.
Or are you strictly business with desires to make it big? Like a snazzy personalised number plate, business numbers are shorter and create an image of a large and established company.
Are your clients the type that will look up to city slickers? If so, set yourself up with a virtual landline that has an area code in a place where you don't operate. As soon as someone sees a London area code, they will assume your business is a successful one… right?
All of these techniques are a sure-fire way to improve inbound activity. Make sure that you update your new number on your Google listing for a higher ranking. Your new number will also improve the look of outbound emails.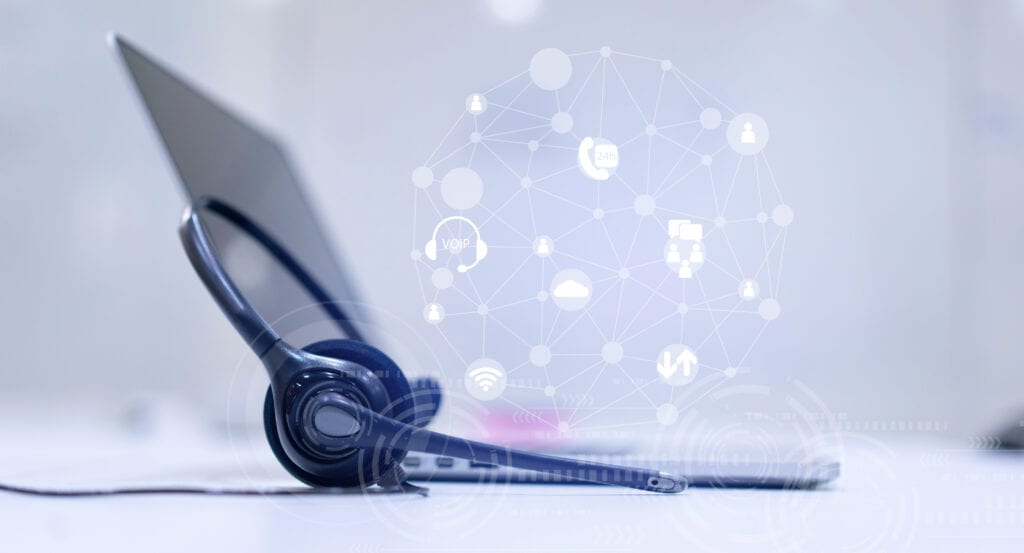 A virtual landline gives you a plethora of new options that an old school landline just cannot keep up with. There's nothing worse than your business gaining traction and potential new clients not being able to get hold of anyone.
You had the inbound activity, and you lost it. With a virtual landline, clients old and new have one recognisable and memorable number that they can dial.
Within your new cloud-based and easily customisable system, you can forward calls to the correct member of staff. They can be using a VoIP phone at their desk or they can even be out on the road; their smartphone becomes a covert landline.
When business is booming, there may be a situation when none of your staff are available. This isn't a problem, as a virtual landline has customisable voicemail inboxes that can be easily reached by those with the correct credentials. You can set up as many inboxes as you like with different messages, this means clients can get their message to the right team member. Clients are more likely to leave messages when they think they are going to the person who they believe can solve their problem.
If your business is at a stage where inbound calls are becoming difficult to manage, you can direct your clients to the right person or information with a phone menu system. Give them the option to press numbers on their phone keypad to get them speaking to the right person quickly.
Using a VoIP phone (the best option when using a virtual landline in an office environment) you can relax knowing that you will never miss an important call again. Even if all phone operatives are busy, they will be able to see all incoming calls. With an assortment of tools at their disposal, they can choose what to do with these calls and not miss out on new opportunities.
A virtual landline really is a simple and effective way to improve the image of your business whilst gaining the attention of many new potential clients. If this isn't enough, you will also find that after a short "breaking in" period your staff will have a much easier and more efficient way to communicate with each other.
If you'd like to learn more, get in touch with one of our friendly team today or give us a call on 01329 595080.
Read the rest of the Virtual Landline series
How does a Virtual Landline Work?